Hydroseeding is a low cost option to Sod with Custom Mixes available for all types of Quality Turf, Estate Lawns, Play Yards, Commercial and Residential Cold Resistant lawns.
EASIER
One of the primary reasons people choose sod over a new lawn is because they expect it to be easy. But really, what's so easy about lifting heavy rolls of damp sod and fitting them together like a giant jigsaw puzzle?
Instead, you could choose an Able Hydroseeding lawn. You simply follow our instructions to prepare your soil, just as you would for a sod lawn, then an Able Hydroseeding professional installs your customized lawn for you. In little over a week your new lawn begins to grow.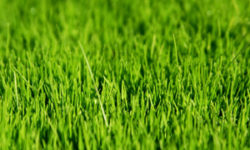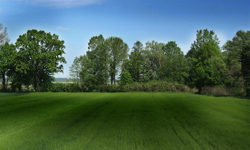 HEALTHIER
Able Hydroseeding lawns are engineered to be cold weather tolerant, disease resistant and low maintenance. We tailor your lawn to your garden's unique microclimate, preparing a custom blend of top-quality seed, slow-release fertilizer, lime and heavy mulch. Your lawn avoids the trauma that a sod lawn undergoes when it's uprooted, stacked, shipped and transplanted into different soil. So confident are we in the quality of our lawns, we guarantee your satisfaction.
What's more, we back all our Able Hydroseeding with our unrivaled customer support program, which provides you advice as you prepare your soil and includes a follow-up visit from a Alaska Hydroseeding technician, about four to six weeks after your initial seeding. He will check your lawn's growth, refertilize and, if necessary, overseed.
A LOT LESS EXPENSIVE
Our lawns are easier, guaranteed to be healthier, and can save you 50% or more compared to the cost of installing sod. Able Hydroseeding lawns truly are the better way to a luxurious lawn. And because our lawns are more durable, you continue saving over the years with lower maintenance costs.