Able Hydroseeding: Alaska's Hydroseed Experts
Quality Hydroseed Service In Wasilla, Palmer, and the Matsu Valley!
Able Hydroseeding Alaska offers hydroseeding as a quick and affordable way to establish a thick, luxurious lawn.  Hydroseeding is half the price of sod, and faster and easier than sod for installing a lawn or filling in turf. With hydroseeding, we spray the ground with a nutrient-rich mixture of seeds and processed wood fibers, creating a healthy micro-environment for vigorous grass growth.  As the grass grows, it readily adapts to the climate and environment producing a hardy, healthy, long-lasting lawn. Hydroseeding is safe and non-toxic to children, pets and the environment.  A single application yields superior results the first time.
Able Hydroseeding Alaska was started to fill the gap between professional and affordable hydroseeded lawns in the Matanuska Valley.  We have created lawns for individual property owners as well as large-scale housing developments and apartment complexes.  Our staff has a wealth of knowledge on hydroseeding and the factors that contribute to successful establishment and longevity of a healthy lawn.
Our primary service area in the Matsu Valley covers Wasilla and Palmer. Owner Marty and family have been Alaska residents since 1969, and residents of the Matsu Valley since 1975. "This is my home" -Marty.
Hydroseed Applications

Residential
Pastures
Hillsides
Erosion Control
Roadsides
Sport Fields
Golf Courses
Utility Trench Lines
Construction Restoration Sites
Parks
School Yards
Cemeteries
Commercial Sites
…and more!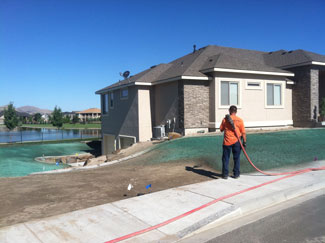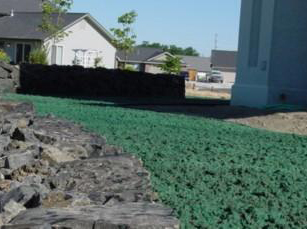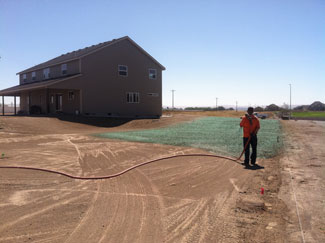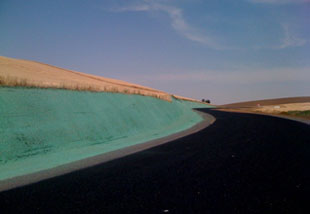 Alaskan Quality
Able Hydroseeding uses only the highest quality seed mix and mulch, specially formulated to thrive in our harsh environment. Our grass seed is 16-16-16 'Alaska Lawn Mix' and Made In Alaska. We also use Astro Mulch, the fastest – most economical method of seed planting!
Dirt Work Available
Able Hydroseeding offers fill and 'dirt work' services using our dump truck and front-end loader! Call for a quote!
Easier To Use
One of the primary reasons people choose sod over a new lawn is because they expect it to be easy. But really, what's so easy about lifting heavy rolls of damp sod and fitting them together like a giant jigsaw puzzle? Instead, you could choose an Able Hydroseeding lawn.
A Lot Less Expensive
Our lawns are easier, guaranteed to be healthier, and can save you 50% or more compared to the cost of installing sod. Able Hydroseeding lawns truly are the better way to a luxurious lawn. And because our lawns are more durable, you continue saving over the years with lower maintenance costs.
A Healthier Lawn
Able Hydroseeding lawns are engineered to be cold weather tolerant, disease resistant and low maintenance. We tailor your lawn to your garden's unique microclimate, preparing a custom blend of top-quality seed, slow-release fertilizer, lime and heavy mulch. So confident are we in the quality of our lawns, we guarantee your satisfaction.
Lawn Care
Able Hydroseeding is your one-stop shop for everything grass! Trust our expert service from seeding to mowing we can take care of every aspect of your lawn, experience our stress-free lawn maintenance, call today and we will give you a quote!
Snow Plowing
Able Hydroseeding now offers seasonal snow plowing services! property managers, business owners and home-owners can all benefit from our years of professional experience and impeccable reputation in Alaska. Call us to inquire about our rates and get set up.